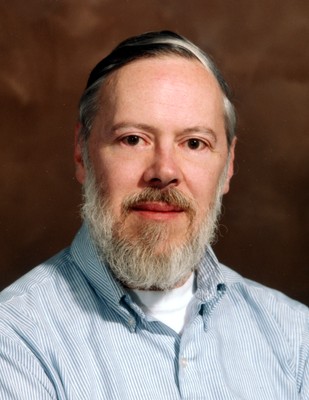 Dennis Ritchie (1941—2011), designer of the C programming language and key developer of Unix OS has passed away. More news here and Wikipedia biography here.
If you thought Steve Jobs was great (how not to with all the impeccable oratory and vision), this guy led a somewhat low-profile, unpretentious life, and was the bedrock of all that has got to do with programs, applications and systems that we have today. He received a Turing Award in 1983 for the "development of generic operating systems theory and specifically for the implementation of the UNIX operating system".
Peter Norvig said (on Google+):
"His influence (and the code he wrote) is in your iPhone, your Android, your Mac, your PC, and in the servers that run Google, Amazon, and all your favorite web sites."
That is most well said, so don't take your white shiny screens or green robots for granted. There's always room for one last joke in remembrance: No flags at half mast, but pointer is now cast to void*;
Share on Facebook • Google+ it • Save to del.icio.us • Digg it!
Filed under: Computer Science | Programming
Tags: c, computer science, programming, unix
London Sound Survey » This article » Seven Sisters, Sussex
Back to Archive list